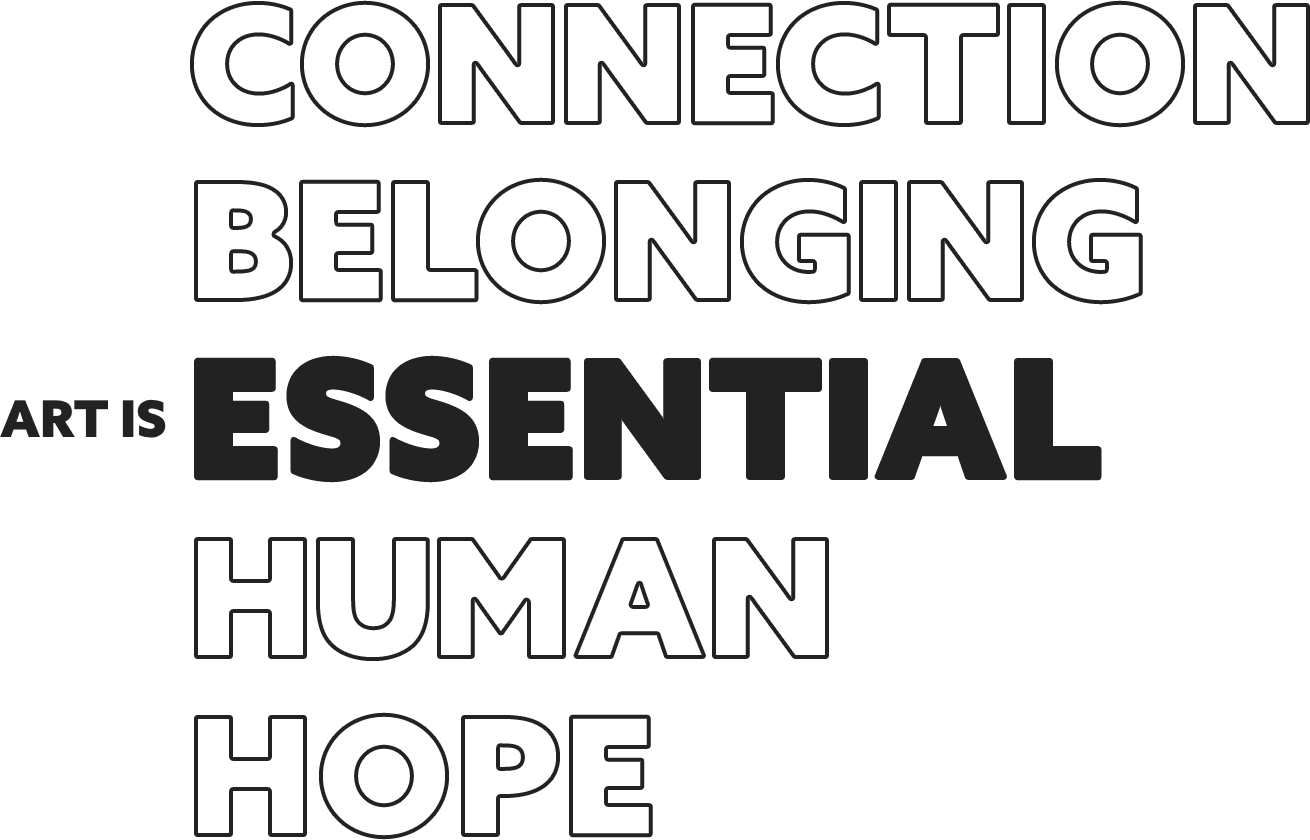 We know the value of art in times of uncertainty.
Art reflects who we are. 
At EPAC, we always have and will continue to be fiercely devoted to telling these essential stories of connection, belonging and humanity. 
We ask that you support us in whatever way you can, as we navigate this moment, and work towards bringing these stories back to our stage.
Donate
During our 2020 season, we have many new goals and challenges to meet. We continue to expand our efforts to make EPAC fiscally sustainable so that future generations of artists and patrons can enjoy theater that matters.
Our annual fund goal for the year is our most aggressive to date – $300,000.
Ticket sales only cover about 60% of our yearly budget; the remaining 40% is dependent on grants, sponsorships, fundraisers and donations. Only with your help can we insure the continued existence and success of EPAC.
Donate to Annual Fund
Campaign Total: $350,000
Left to Raise: $35,000
Future Generations Capital Campaign
The Future Generations Capital Campaign is the final building block of a journey that begin over fifteen years ago and transformed a small summer theater into a year-round meeting place for performers and audiences of all ages.
Your support will keep our theater alive for future generations to develop meaningful relationships that enrich our community culturally, socially and economically. Gifts to this project will lay the groundwork for the future of EPAC.
GOALS FOR THIS CAMPAIGN
To increase educational opportunities for young people
To increase staff to improve operations
To pay off existing renovation debt
The realization of these goals will ensure the continued success and sustainability of EPAC so that is it here for generations to come.
With a one-time gift, or a pledge payable over time, you can show your commitment to our legacy of theater that matters. Please consider helping us meet our goal for the Future Generations Capital Campaign – we're nearly there!
Lobby Redesign Project - $45,000
The Ephrata Borough has offered us a matching grant to complete critical upgrades to the EPAC lobby. We are accepting both monetary and in-kind donations to help us complete this exciting project. We are collecting in-kind donations for the following items: paint, flooring, lighting, television screens. Each of these items can be donated in full or broken down into smaller costs. 
Donate
In-Kind Donation
Together we will achieve a lasting artistic legacy for future generations to cherish.
Theater cannot exist without an audience, and EPAC cannot survive without the continued goodwill and generosity of supporters like you. Your financial gift helps EPAC to provide diverse, thought-provoking theater that matters. Thank you!
You can also make a credit card donation by phone or by mailing your check, payable to EPAC:
EPAC Business Office
P.O. Box 173
Ephrata, PA 17522
or call 717.733.7966, ext. 3
EPAC supports these rights you have as a donor (28 KB PDF) to the theater.
Ephrata Performing Arts Center is a 501(c)(3) nonprofit organization. Your donation is tax-deductible to the fullest extent of the law. IRS code 23-2126974.
Other Ways to Give
Presenting high quality theater that matters comes at a heavy cost. There are many ways to support the Ephrata Performing Arts Center.  
Sponsorships
Volunteer