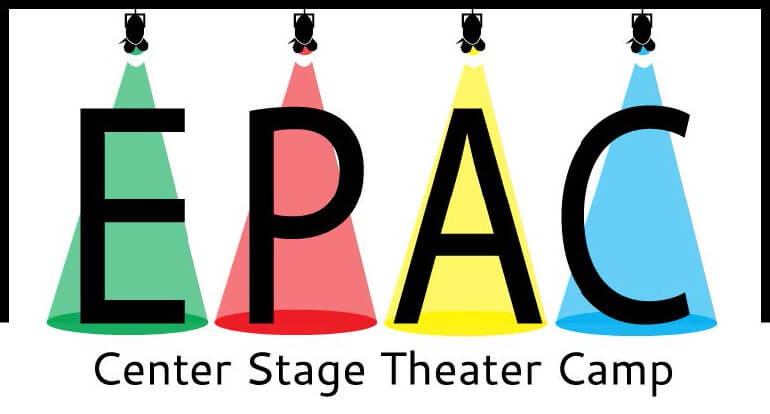 EPAC's 2018 Center Stage Theater Camp offers opportunity for creative growth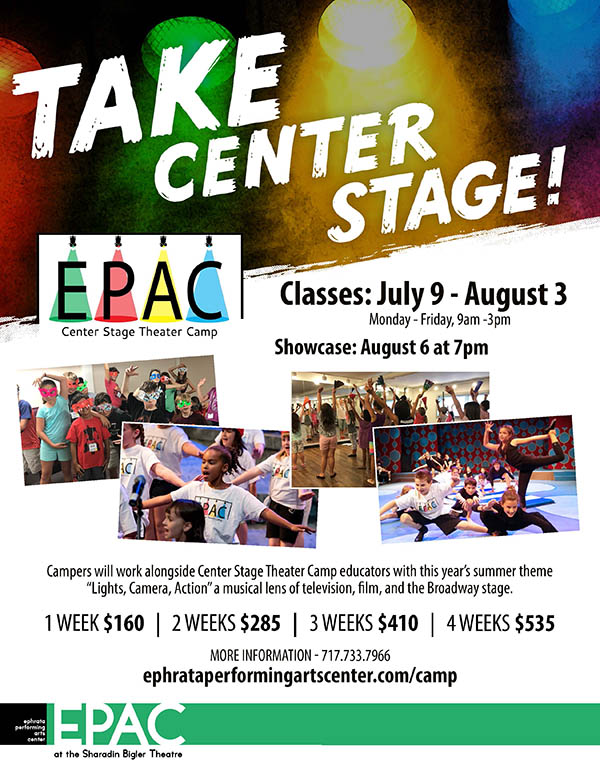 2018 Center Stage Theater Camp Open House
Do you find your child having lots of energy, singing around the house, or maybe acting a bit dramatic? Why not encourage that energy to be put towards a creative outlet? We are so thrilled to be returning for our fourteenth year with our Center Stage Theater Camp theme "Lights, Camera, Action"; where campers will explore through the musical lens of television, film, and the Broadway stage. Whether your child is a mover, shaker, or loves to sing a tune, we guarantee there is something unique for your child to explore and specifically designed for his or her potential. So why not give your child the summer of artistic exploration and creative growth?
Please join us on Thursday, June 28 from 4:00 pm-6:00 pm for EPAC Center Stage Theater Camp Open House. Meet the staff, take a tour, enjoy light refreshments, and complete any final paperwork prior to the beginning of summer theater camp. Currently enrolled campers of all ages and their families are invited to attend. You are also welcomed to bring a friend who has not yet enrolled! Take advantage of our 10% discount if you register before April 1st, 2018.
EPAC's Center Stage Theater Camp Director Irving I. Gonzalez and the summer theater counselors will be providing information about our 2018 camp and answers any questions you may have. For more information on this open house, please contact our office at 717-733-7966 or the camp director via email at camp@ephrataperformingartscenter.com. Please feel free to leave a detailed message, and your call will be returned in a timely fashion. No R.S.V.P. is required.
Center Stage Summer Theater Camp is a 4-week program (opened to students entering grades 1- 9) from July 9 through August 3 with showcase August 6 at 7 pm. For more information, you may call 717-733- 7966 or email camp director Irving Gonzalez at camp@ephrataperformingartscenter.com.
Each camper will have the unique opportunity to participate in both the construction and design of his or her own collaborative production. This will involve developing proper costumes, props, lighting design, script development, and plot analysis–culminating in a final performance. With an emphasis on remaining artistically organic and working through a process that emphasizes leadership and individuality, campers will gain a much deeper appreciation of the behind-the-scenes work that goes into producing a theatrical performance.
Our campers will work alongside Center Stage Theater Camp educators as they take on various roles as directors, choreographers, playwrights, scenic designers, and stage managers, as well as actors and performers. These challenging tasks are designed to be well within their capacity for learning and will allow them to grow at their own pace.
At the end of each week, the campers will give an informal presentation for their parents or guardians showing their accomplishments and growth. At the end of all four weeks, a final show will be presented for a public performance. Please note that it is not required for campers to perform in the final show to attend camp and participate fully in each week's activities.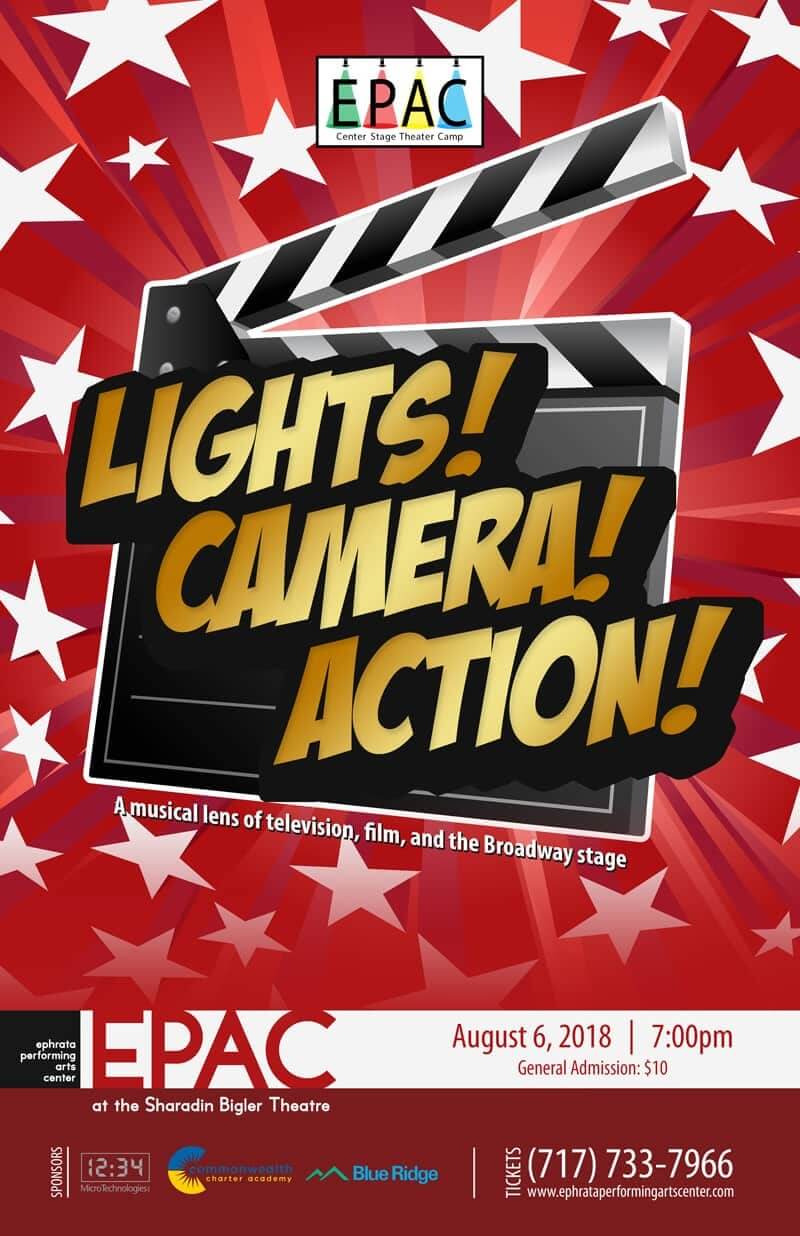 EPAC's Center Stage Summer Theater Camp returns for its fourteenth year with its theme of "Lights, Camera, Action!" Campers will explore through the musical lens of television, film, and the Broadway Stage. Our campers will dive into those major dance numbers from classic Hollywood, create their own jingles as seen on tv commercials, and immerse themselves with scenes that will spark artistic innovation. Each week campers can tailor an elective of their choice to concentrate while integrating camp's weekly themes.
Week 1– July 9 to July 13: "Gotta Dance" – Campers will recreate some of those memorable musical numbers seen in famous classic films and the Broadway stage, as well as have an opportunity to workshop an original piece from scratch.
Week 2– July 16- July 20: "Sing-a- Long Jingles" – Campers will dive into the art of "short little songs "we call jingles. Made popular in TV advertisement; campers will look into crafting words and music that will tap into their writing of melodies and playful tunes.
Week 3– July 23- July 27: "And the Oscar Goes To" – Campers will have a unique experience of exploring the movies orchestration worthy of an Oscar; taking such arrangements to create storylines, compositions, and interpreted dance.
Week 4– July 30- August 3: "Through the Lens" – Campers will take a sneak peek behind the camera lens and all its insights to perform for the camera. A look at black and white films that has left imprints on the craft of theatre.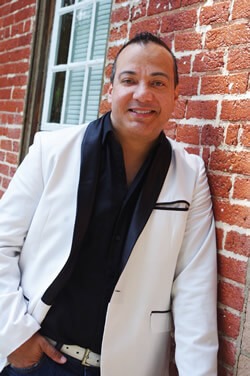 Center Stage Theater Camp Director/Acting Counselor
Irving Gonzalez
Irving is a performer, director, and choreographer. His work has been recognized by BroadwayWorld.com of Central PA, Theatre Sensation, Lancaster, Ephrata Review, and the Reading Eagle as well as the featured cover story for the Lancaster Latino newspaper La Voz Hispana. He is an alumnus of The American Musical and Dramatic Academy in NYC and studied under professors from Julliard, the New School and the New York Opera Company. Irving has also toured with The American Family Theatre Company based out of Philadelphia, PA. He is soon to be an Associate Member of Stage Directors and Choreographers Society. Irving serves as Ephrata High School's Theatre Program Director for its fall and spring productions in addition to Ephrata Performing Arts Center's EPAC's Kids4Kids Family Series. His regional works and credits expands throughout the Berks, Lancaster, and Lehigh Regional counties. Irv is the creator and responsible for EPAC's Young Artist Cabaret Series where upcoming young artist have a creative outlet for vocal and artistic expressions. During the school year, Irving works for the Ephrata School District as a ParaEducator
Dance Counselor
Kristin Pontz
Kristin Pontz is a Lancaster County native and received her BFA in dance from New York University's Tisch School of the Arts. She has performed and choreographed all over the East Coast in such venues as the NY Fringe Festival, Merce Cunningham Studio, and the North Carolina Dance Festival. Ms. Pontz currently teaches at Elizabethtown College, where she serves as faculty advisor to the university dance group E-motion, and at Dickenson College. She is the Director of Rev9 Dance Company, a modern dance company that performs regionally and is Assistant Director of COBALT Contemporary Ballet of PA. Ms. Pontz has choreographed and served as assistant director for the award winning Hempfield High School Dance Theatre for over 14 years and has choreographed many musicals including EPAC's production of American Idiot and for productions such as Opera Lancaster's "Hansel and Gretel." She is also part of the successful EPAC's Kids4Kids Family Series Junior Productions as co-choreographer and artistic collaborator alongside Irving. She is responsible for the amazing dance musical numbers known as "Act III" at the end of the show seen in Aladdin Jr and The Lion King Jr.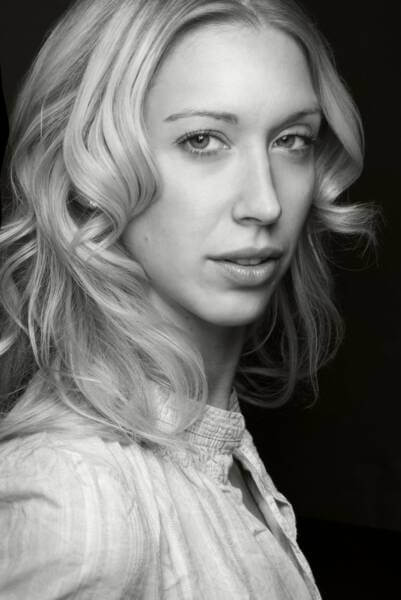 Music Counselor
Zachary Smith
Zachary Smith is an accomplished pianist, music director and piano teacher in the Lancaster area. He received his MS and BA in Clinical Psychology from Millersville University with a Minor in Music. He has recently music directed Hello Dolly!, Heathers: The Musical and American Idiot at EPAC including Assistant Directing King Lear. He is current music director for the much-anticipated Hairspray musical starring Edward R Fernandez as Mrs. Edna Turnblad this summer.
Acting Counselor
Christine D. Cieplinski, M.Ed
Christine is an actor, singer, director, producer, improv comedian, and costume designer. She is a show director and United Way award-winning teaching theater artist with the Yocum Institute for Arts Education certified in the Children's Theater Company of Minneapolis Neighborhood Bridges Curriculum. Ms. Cieplinski is a visiting or resident teaching artist and show director at many arts schools throughout the Tri-State region. She has studied Improv with Second City and Leela Improv Training Center San Francisco and performed Improv with Kevin Bull of American Ninja Warrior and Anthony Carrigan of Gotham. She is on the Principal Creative Team of Reading Theater Project, originating theater works relevant to Berks County, she directed their Improv troupe and produced their Penn Street LIVE! Bridging the Arts series. Having worked as the Clinical Director of a forensic therapy practice for 15 years, specializing in criminology and trauma, she produces a semi-annual theater presentation series for V-Day Greater Reading to assist child survivors of crime. Her costume designs have been seen on the Gretna Theatre, Montgomery Regional Theater, Reading Theater Project/Berks Opera Company, Ceres Gallery NYC, and June Havoc Theater NYC stages among many others. Her company, Cherry Herring Entertainment Company, has designed sound Off-Broadway at the Theatre Outlet, Dog Run Rep and June Havoc Theaters. CHEC also produces Interactive Theater for Young Audiences that focuses on critical thinking skills and self-protection. Ms. Cieplinski is proud to be the Chairman of the Board of the Children's Alopecia Project, an international non-profit organization that helps kids who have lost their hair regain their self-esteem.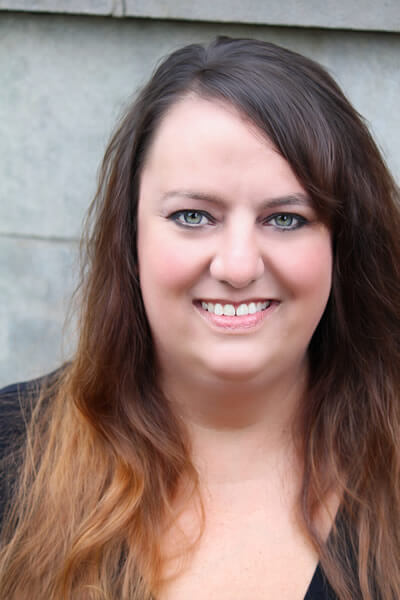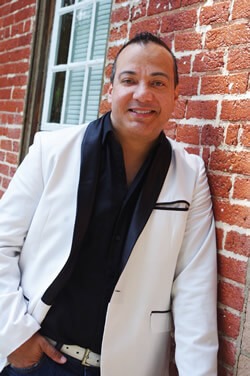 Message from EPAC's Center Stage Kids4Kids Youth Programming Director
On behalf of EPAC's Kids4Kids Youth Programming, we would like to thank you for visiting our webpage. Our mission is to provide our young performers not only a creative outlet but a diversity of opportunities to grow, perform, and awaken their artistic potential. Over the years, we have seen an enormous growth in our youth programming that have allowed many of upcoming youth performers to find their own voice and an exploration of vessels through wonderful experiences. Here at EPAC, we are very proud to offer our youth varies opportunities to gain the spotlight such as our Kids4Kids Junior Productions, EPAC's Got Talent, The Young Artist Cabaret Series, and our successful Center Stage Summer Theater Camp.
As we move forward ahead to 2018, we are excited to kick our Kids4Kids series with Roald Dahl's Willy Wonka Junior with performance dates February 2nd – February 18th . Often time our productions are compared to the main stage productions. There our youth performers gain real-life experiences by working closely with top professionals from the areas. We are confident that our youth programming is a never ending revolving door of new experiences, helpful tools and guidance, educational mentorship, and where kids are encouraged to discover their own hidden potential. So rather you are a parent, friend, teacher, or want to get your name in lights, there is a place for you among our young programming.
Please contact Irving Gonzalez at camp@ephrataperformingartscenter.com for more information.